Inuktituuliqtauvalliajut suli. Inukitut syllabics translation of this site is a work in progress.
The Fast Runner Trilogy
Video on Demand (VOD)
Three unique Inuit films expressing the dramatic history of one of the world's oldest oral cultures from it's own point of view.
"A masterpiece... The first national cinema of the 21st century." – A.O. Scott, NY Times review of Atanarjuat The Fast Runner, 2002.
Atanarjuat The Fast Runner
2001 Camera d'Or, Cannes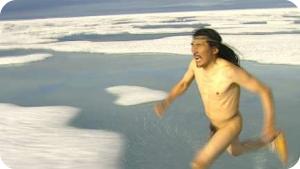 More about film | Companion website
The Journals of Knud Rasmussen
2006 Opening Night Film, Toronto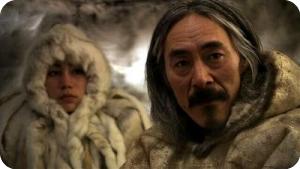 More about film | Companion website
Before Tomorrow
2009 World Cinema Competition, Sundance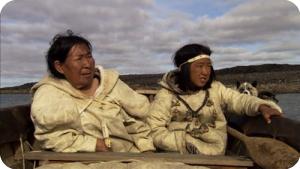 More about film | Companion website