ᐊᖏᕋᕐᑐᑦ (ᐊᖏᕋᐅᔪᑦ)
ᐊᒥᑦᑐᕐᒥᐅᑦ ᑕᑯᔭᐅᒋᐊᕐᕕᐅᓪᓗᓂ ᖃᕋᓴᐅᔭᒃᑯᑦ ᑕᕆᔭᐅᓯᐊᕆᓯᒪᔪᒧᑦ, ᐊᖏᕋᕐᑐᑦ (ᐊᖏᕋᐅᔪᑦ), ᐃᑲᔪᕐᑐᐃᓪᓗᑎᒃ ᑎᑎᕋᕐᓯᒪᔪᒃᑯᑦ ᐊᒻᒪᓗ ᑕᕆᔭᒃᓴᒥᖏᑦᑐᑦ ᑕᐅᑐᒃᑐᒧᑦ ᑐᑭᓯᕚᓪᓕᕈᑕᐅᖁᓪᓗᒍ.
ᐊᖏᕋᕐᑐᑦ ᓂᕈᐊᕐᑕᐅᓯᒪᔪᑦ ᑕᑯᔭᐅᓂᐊᕐᓂᖓᓂᒃ ᑕᑯᒃᓴᐅᑎᑦᑎᑎᓪᓗᒋᑦ imagineNATIVE Film + Media Arts Festival, ᐅᑐᐱᕆ 16 ᐃᓄᒃᑎᑐᕐᓗᓂᓗ ᖃᓪᓗᓈᑎᑐᑦ ᑎᑎᕋᕐᓯᒪᔪᑦ ᓴᕿᔭᖐᓪᓗᑎᒃ, ᐊᒻᒪᓗ ᖃᓄᕐ ᓄᓇᖃᕐᖃᕐᓯᒪᔪᑦ ᑕᕆᔭᐅᓯᐅᖃᑦᑕᕐᒪᖓᑕ ᓄᓇᖃᕐᖃᕐᓯᒪᓂᖏᓪᓗ ᓴᕿᔮᕐᑎᑕᐅᓂᕐᓴᐅᒃᒪᖓᑕ ᐅᖃᐅᓯᖏᓪᓗ ᐃᓕᖁᓯᖏᓪᓗ.
ᐊᖏᕋᕐᑐᑦ ᑕᑭᓂᖓᕐᑐᖅ 90-ᒥᓂᑦ ᑕᕆᔭᐅᓯᐊᕆᔭᐅᓯᒪᔪᖅ ᐃᓕᓴᕆᔭᐅᖃᑦᑕᕐᓯᒪᔪᒧᑦ ᓴᖃᓕᐊᓯ ᑯᓄᒃ, ᐃᓄᐃᑦ ᖃᐅᔨᒪᔭᖏᓐᓂᒃ ᐃᓕᖁᓯᖏᓐᓂᒃ ᐊᑐᖃᑦᑕᕐᓯᒪᔭᖏᓐᓂᒃᓗ ᓴᕿᔭᕐᑎᑦᑎᖃᑦᑕᕐᑐᖅ ᒪᒥᓴᕐᑎᓪᓗᒋᑦ ᓯᐅᕋᕐᔪᒃᒥᐅᑦ ᐃᓄᐃᑦ. ᐊᓯᐊᓄᑦ ᓅᑕᐅᓚᐅᕐᑎᓪᓗᒋᑦ ᓄᓇᒧᑦ ᐊᕋᒍᐃᑦ 50 ᖄᖏᕐᑐᓂ ᓄᓇᕗᑦ ᓄᓇᖓᓂ, ᐃᓐᓇᐅᑎᑦ ᐅᑎᓚᐅᕐᒪᑕ ᓯᐅᕋᕐᔪᒃᒧᑦ, ᒪᒥᓴᕆᐊᕐᖢᑎᒃ ᐊᓯᐅᔨᓯᒪᔭᕐᒥᓂᒃ. ᑕᐃᒪᐃᑎᓪᓗᒋᑦ, ᐅᓂᑲᖢᑎᒃᓗ ᐃᓄᓯᕆᓚᐅᕐᑕᒥᒃᓂᒃ ᐃᑲᔪᑎᒋᓇᓱᒃᑕᒥᒃᓂᒃ ᑭᖑᕚᖑᔪᓄᑦ ᐃᓄᒃᓄᑦ ᐊᒃᓱᕈᕐᓇᕐᑐᒃᑯᑦ ᐃᓄᓇᓱᐊᕐᑐᓄᑦ ᓄᑕᒥᒃ ᐃᓄᓯᖃᓕᕐᑎᓪᓗᒋᑦ.
ANGIRATTUT (COMING HOME)
Amitturmiut is the companion website for Angirattut (Coming Home) to provide supporting documentation and all the extra footage not included in the film, to give viewers a more in-depth look.
Angirattut is selected to screen at the imagineNATIVE Film + Media Arts Festival, October 16 in its original Inuktitut version with no English subtitling, to highlight both the importance of the Inuit language, and also how indigenous filmmaking honours, maintains and strengthens indigenous languages.
Angirattut is a 90-minute film by award-winning Igloolik filmmaker Zacharias Kunuk, documenting Inuit knowledge, tradition and history during a restorative healing ceremony of Siugarjuk Inuit. After being relocated from their homeland 5 decades ago and dispersed throughout Nunavut, a group of elders return to Siugarjuk and embrace the restorative power of their homeland to heal personal loss. In doing so, they share their life history of an ancient way of life to help the next generation of Inuit meet the challenge of survival in the 21st century.
ᖁᔭᓐᓇᒦᕐᑕᐅᔪᑦ/ᐃᑲᔪᕐᑐᐃᔪᑦ
Credits/Supporters for this website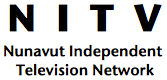 Thank you to GN and CCA for their ongoing support for the preservation and promotion of Inuit culture.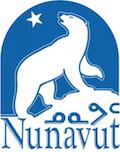 ᓴᕿᑎᑕᐅᔪᓐᓇᕋᔭᓚᐅᖏᑦᑐᖅ ᖃᕋᓴᐅᔭᒃᑯᑦ ᐅᑯᐊ ᐃᑲᔪᓚᐅᖏᑉᐸᑕ:
The creation of this website, Amitturmiut, would not have been possible without these people contributing:

Direction/Coordination and Research

Michelline Ammaq for her research and translation work.
Samueli Ammaq, for his translation work.
Mary-Ellen Campbell for her thorough research.
Elly Danica, for her imaginative research.
Cara Di Staulo for her steadfast and brilliant help as always.
Jon Franz for his contributions and generous support.
Gabriela Gamez for her wonderful support and work on this site.
Zacharias Kunuk, Director of the project. The entire team thanks you for your direction, ideas, for the heart of the project, and for continuing to make it all happen.
Connie Littlefield for her amazing research skills, and humour, and for her ideas contributing to this website.
Claire Litton for helping in the final stages of this project including organization, content updates and upload.
Gillian Robinson for her project coordination, and for research and editing.

A big thank you to Dr. Christopher G. Trott, Associate Professor of Native Studies at the University of Manitoba for providing all the data and kinship scrolls used on this site. His research has been invaluable in providing data for this site. Thank you Dr. Trott for being so generous with your research.

Design, Development, Programming and Uploading

Heidi Strohl for her brilliant design and unflagging humour and hard work.
Kienan Stewart and Lydie Servanin for figuring out the programming and development of the site and for their helpful ways.
Yuula Benivolski, for her help with additional illustration and design work.

At Isuma

David Ertel, for his back-end development.
John Hodgins for being Technical Director leading the way with initial development, programming and architecture, back-end developer, usability architect, code and programming, and for keeping IsumaTV alive and well.

Producers/Accounting

Norman Cohn, Executive producer
Zacharias Kunuk, Producer
Accounting: Benoit Gauthier, Pierre Fauteux
ᖃᕋᓴᐅᔭᑯᑦ ᐱᓕᕆᕕᒃ / ᐅᐸᒃᑕᐅᔪᓇᑐᖅ
Network / Links / Information
ᑕᑯᒋᐊᒐᒃᓴᐅᔪᑦ ᐃᑲᔪᑕᐅᔪᓐᓇᕐᑐᑦ ᓯᕗᓕᒥᓂᒃ ᖃᐅᔨᓇᓱᒃᑐᖃᕈᓂ ᓄᓇᕗᑦᒥ:
The following list has some useful resources for genealogical research in Nunavut