About this channel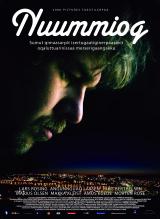 Tikilluarit - Welcome!

3900 Picures produced the first international feature film from Greenland. The film is titled "Nuummioq" and was shot during the summer of 2008 in Nuuk and surrounding fjords. The film premiered in Katuaq Culture Center in Nuuk the 1st of november 2009. Nuummioq was one of 14 films selected from a field of 1,000 to compete in the 2010 Sundance Film Festival World Cinema Narrative competition.

Background info on the project
Film is one of the few forms of media that can reach out to large numbers of individuals from different cultures, both locally and internationally. Film is living proof that it is possible to inspire, educate and spark debate, all at the same time.

This project is strongly inspired Isuma Productions who has shown that film can be about and by Inuit for a broad international audience. There it´s great pleasure to share with you the offical trailer here at Isuma.tv

3900 Pictures
"3900 Pictures" is a Nuuk-based film production company launched by Otto Rosing and Mikisoq H. Lynge. The company serves as a platform for creating Greenlandic film projects. 3900 Pictures aim to produce film that can help engender a more varied and contemporary image of Greenland.

We want to convey our version of our everyday life, with our brand of humor and sincerity.

Structure of the film
The title of the film, "Nuummioq", means "a resident of Nuuk". "Nuummioq" takes places in the capital city of Nuuk, on the northern edge of our planet, the Inuit Arctic, and portrays Nuuk as a modern and multi-cultural society with people who live, love and die.
Likewise, it reveals people's good and bad sides, their personal challenges and idiosyncrasies.
"Nuummioq" is at best a window onto daily life in Greenland. A story about love, friendship, life and death among ordinary people in Nuuk.

Story
After being diagnosed with a terminal illness, Malik joins his best friend on his last boat trip into the fjord.

Malik is a 35 year old carpenter living in Nuuk. Things are starting to look bright in Malik's life, when he´s diagnosed with terminal cancer and faces a difficult decision: Leaving his hometown to recieve medical care that would perhaps prolong his life - or stay in Nuuk with family and friends and die within a few months. Malik and his childhood friend Mikael decide to go on a the last boat trip into the fiord, where they seek out the carefree world of their childhood. During this boat trip, the two friends rediscover their friendship and Malik is given an opportunity to come to terms with his own imminent death.
LESS INFO