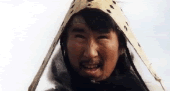 Interview with lead actor Natar Ungalaaq. He discusses his role in Atanarjuat - The Fast Runner, as well as other projects he is coordinating at Isuma.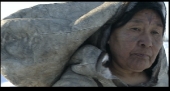 Interview with Madeline Ivalu, who plays Panikpak.
She discusses her role in the film and shamanism.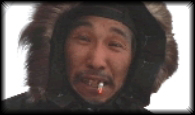 An interview with Peter-Henry Arnatsiaq.
He discusses his role as the ill-tempered Oki.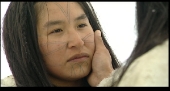 Interview with actor Sylvia Ivalu.
She discusses her first professional acting experience as Atuat.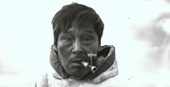 An interview with Isuma's chairman and long time cultural advisor, Pauloosie Qulitalik. He also played a shaman with the same name in the film.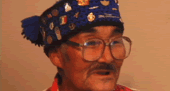 Abraham Ulayuruluk talks about his role as the evil shaman Tungajuaq.