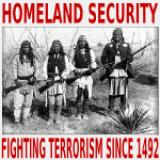 LOCALIZACIÓN:
Turtle Island
Contenidos subidos por
kjikaqawej

Bit 'bout me
I'm a human being of L'nu (Mi'kmaq), Aln8bak (Abenaki), and Métis (Red River) descent. My personal site is at http://simonraven.kisikew.org/ and I've been using this new tech since around 2000, and...


Some art I did in SVG format.
Lately I've taken to doing any computer-based graphic arts in SVG, which is a very portable and XML-based format. It isn't a binary format like JPEG, PNG, but text, so you can edit it with a text...


kjikaqawej-1