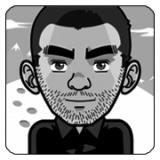 LOCALIZACIÓN:
Canada
Contenidos subidos por
JCrowe

Glen Anaquod - Rediscovering the Path
Glen Anaquod - Rediscovering the PathProducer: Cassandra OpikokewYear of Production: 2008, MarchCreated by the University of Regina Aboriginal Student Centre


National Aboriginal Leadership Seminar
The National Aboriginal Leadership Seminar is a one-day event in which Aboriginal leaders share their insight, knowledge and challenges to the student audience. Speakers aim to address topics...


Rediscovering the Path
Rediscovering the Path is a Cultural and Traditional Advisors forum that is open to the public. Visiting Advisors from southern Saskatchewan share their personal insight, cultural and traditional...