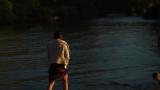 EMPLACEMENT:
Canada
Contenus ajoutés par
Shane Belcourt

Pookums
Sometimes there are true stories that you don't want to believe. Based on a true story from the city every Canadian loves to hate, "Pookums" is the re-telling of a dog sitting gone wrong. Sometimes...

The Squeeze Box
You ever want to hire a real-life soundtrack to follow you about? The Squeeze Box is a film-noir love poem about a hitman that hires a mute accordion player to follow him around and be his real-life...

shanebelcourt
This is the channel for the works of writer-director Shane Belcourt, a filmmaker in Toronto.