TEXT
Support available for first time and emerging filmmakers through Nunavut Film Development Corporation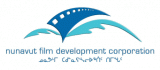 The Nunavut Film Development Corporation (www.nunavutfilm.ca) has announced a new set of programs and incentives available to filmmakers and media artists in Nunavut. 
Of possible interest to youth who have particiated in the Inuusivut project, some of these incentives are geared to first time and emerging filmmakers. 
Among other funding programs now available:
-Entry Level Film Experience Program
-First Half-Hour Fund
-First Short Film Fund
To get more information on these and related programs, visit www.nunavutfilm.ca (and go to their policies and programs page).  If you would like help developing a project and applying to one of these or other programs, we encourage you to qajaaq [at] gmail [dot] com (contact us) and we would be happy to help you.