Meet the cast
The Journals of Knud Rasmussen
DANISH CAST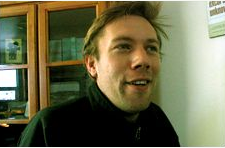 Therkel Mathiassen: Jakob Cedergren had a broad career on stage before his big breakthrough in the TV-series "Edderkoppen" (2000). In 2003 he had his biggest role yet in the feature film "Rembrandt" which was a major success in Denmark. Cedergren has also appeared in "Den blamunk" (1998) and "De gronne slagtere" (2003). In 2005 he can be seen in "Bag det stille ydre" and "Voksne mennesker". He was named a European Shooting Star at this year's Berlin Film Festival.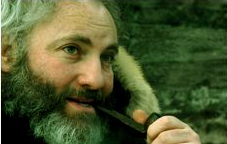 Peter Freuchen: Kim Bodnia was one of the leading male stage players throughout the 90's. His breakthrough part on film was "Nattevagten" (1984 - later remade in Hollywood in 1996 as "The Nightwatch"). In 1996 he received critical acclaim for his part in "Pusher". In recent years Bodnia has appeared in "Bleeder" (1999), "I kina spiser de hunde" (1999) and "Den gode stromer" (2004).
Knud Rasmussen: Jens Jorn Spottag worked extensively both as a stage player and director before he began to appear in a string of films in the late 80's: "Rami og Julie" (1988) and "En verden til forskel" (1989). In 1993 he made himself known for his role in "Sort host". Three years later he starred in the TV-series "Bryggeren" (1996). Last year he could be seen in "Silkevej" (2004) and the very succesfull "Kongekabale" (2004). Spottag was featured in a new stage production of "Woyzeck," with music by Tom Waits that premiered in Copenhagen in 2001.