About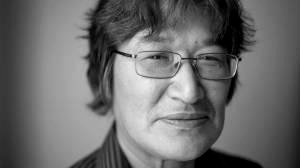 Kingulliit: The Next Generation (Part 1)
Unikkaat Sivunittinnit: Messages from the Past
In 1992, Igloolik Isuma Productions produced a documentary film about traditional Inuit ajaja songs.

Produced by Norman Cohn and Zacharias Kunuk when they were just starting their independent film company, Kunuk searched to better understand ajaja songs: where did the songs come from, how where they made and how have they been passed down generation to generation.
Each elder remembers their own family's ajaja songs and explains how they were created by poets taking their words from their life experiences. The process also allowed Kunuk to collect traditional music to publish a full album on CD and to use many of these tradition ajaja songs in his films over the next twenty years.
| | |
| --- | --- |
| Year: | 2012 |
| Language: | Inuktitut |
| Length: | 60 minutes |
| | |
| Directors: | Zacharias Kunuk |
| Camera: | Norman Cohn |
| Editor: | Carol Kunnuk |
Listen free to a selection of these songs here
Order the full CD of Unikaat Sivunittinnit (Messages from the Past) contact VTape
See more
Duration:
1h 30s
Tagged:
ift_community_Igloolik, Igloolik Isuma Productions, Kingulliit: the next generation, Zacharias Kunuk
Languages:
Inuktitut