À propos de cette chaîne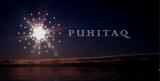 Puhitaq is an emerging video & cultural arts company owned and operated by Stacey Aglok MacDonald of Kugluktuk.
Puhitaq is dedicated to producing inspiring film and arts projects that are engaging and culturally relevant to Inuit across Canada and to develop and produce creative projects that promote education, wellness, social reflection and cultural knowledge.
The Sunburst:
The Puhitaq, often referred to in English as a sunburst, is the elaborate ruff around the parka hood of Inuit women from the Canadian Central & Western Arctic. As the English name suggests, this effective barrier against the cold winds emulates the look of the sun - a symbol of the renewal of life in Inuit culture.

Winters in the Arctic are long, dark and demanding, and although Inuit had the tools and knowledge needed to survive, the harsh winters constantly challenged their spirit, skills and survival and the return of the sun marked the beginning of a new year and another season survived. It was a time of intense rejoice that was expressed through feasting, dance, song and storytelling. The return of the sun continues to be a time of great celebration for Inuit communities across the circumpolar world!
The Sunburst is important to me as a symbol of my roots - and as a reflection of the traditional life of Inuit, their spirit and the spiral of life that depends on us honouring our past, looking forward to our future and always celebrating life.
MOINS