What we learned
Feedback
"You have no idea what it means to see you guys posting video to the kids from this community. It's pretty powerful!"
– Janina Kondratiuk, Teacher at the Inuit School
"You think you know the community and then you watch those videos and you realize how far you are from knowing what is really going on."
– Lindsey Johns, Teacher at the Cree School
" When I saw Elizabeth's time-lapse I saw and aspect of her I had never seen. This project is helping me to get to know much better the children that I work with."
– Janina Kondratiuk, Teacher at the Inuit School
"Zacharias, Derek, Terry and Carol, all Inuit born and raised in Igloolik were blown away by ARTCO. They loved it! They want to do the same thing in their community right away! Zacharias told me he wants his grandchildren to have this now. I said 'yes, that can be done! We are working with children from 8 to 12' he said: That's good, but we need younger! I'm talking about 5 years old! I'm talking about taking iPods to the daycare and engaging those children! Imagine if they start doing it now, where they are going to be in 10 years?!"
– Gabriela Gámez, Concept and Production
"The booklets are AMAZING. […] Kids could have stayed looking at booklets and sharing comments/laughs for the whole class. This is the first time I could watch them for a long time sitting at their desks, everyone was reading. They forgot about us. It was great to see their reactions. […] The new students were very curious to see all the work that had been done during all this time. In general, in both communities, every person who sees the booklet for the first time is curious about seeing the other community's photos. They know most of the people who took the photos, but they had never seen a photo taken by them, at the end of the day a photo is a medium of expression. Since they all had the iPods for the last few weeks, this gives a common feeling among them."
– Diego Espinosa, Music Workshop Artist
What Worked
"ARTCO's objective is to pose questions. Questioning the way we interact with technology, the way we create art, the way we share art and anything that it's not art. It's also questioning the way we are teaching. How children are teaching their teachers. How they are informing the world back in a way that it's been documented. The documenting quality, the fact that kids are documenting their lives, their families, how the weather changes in a few weeks…I understand ARTCO as a question. And what if this turns to inspire people? What if this could be an alternative model of the future, for education, for art, for social issues?"
– Diego Espinosa, Music Workshop Artist
"Children like Glen. His mind was having a lot of ideas, even projects. He could see. He seemed to have all these possibilities…he questioned himself, he question the way he was thinking and judging other people."
– Diego Espinosa, Music Workshop Artist
"ARTCO was always designed as an evolving project, it's more of a question and an exploration of a project rather than bringing solutions and ways of doing things. I think that one of my interest was to do it as an horizontal process; bringing the knowledge of the children, the community people, the artists, the interactive designer, the technical people in such a way that we could all learn from the other and that the project would evolve and just create itself in its own way."
– Gabriela Gámez, Concept and Production
"It was a window of the daily life of the children that allow them to relate to the children that they were all day long with, in a completely different way, and for the first time probably understand much more of them. I saw a lot of inspiration, I saw that people started to share themselves and communicate their needs. It was empowering for the children and the artists, it built bridges between adult and children and it brought a lot of joy to everyone."
– Gabriela Gámez, Concept and Production
"From the beginning ARTCO was designed to evolve. Technology was assumed to be an outstanding tool children should have at hand to share experiences, imagine solutions to the problems their communities have, and to find new ways of communicating with one another, yes, but also with people far away, so that they might have a glimpse about new ways to participate."
– Guillermo Espinosa, Consultant
New media technologies attract the attention of children in a powerful way. Due to the different difficulties children face in this community and others in Northern Canada, getting children's attention and commitment is usually very hard in these communities. Within ARTCO, the children get actively involved in the workshops and the production, attracting the attention of other children and people in the community.
"The iPod is a great way to catch their attention. Sometimes I can't get them to pay attention for more than 10 seconds. We were showing them how to make videos, how to crop them, and add music and words and they learned all that and I was just blown away."
– Lindsey Johns, Teacher at the Cree School
Throughout the workshops we practiced our awareness and being present. And we explored different ways of having conversations. "The process was amazing because you could not be anywhere else, you had to be aware of your instrument to produce a sound, and it was like an organic and spontaneous conversation made our of sounds instead of words. Plus it also had looks and smiles."
– Gabriela Gámez, Concept and Production
We practice taking care of each other. "At some point one would loss concentration or would just get stock with the sound not knowing what to do, and in those situations everyone would smile and one or two kids would jump and help that children indicating them what to do in their own language. I loved that! I just love how much they naturally take care of each other."
– Gabriela Gámez, Concept and Production
Some of the children start to express and share more than they usually do, some find a way of expressing their emotions and others started to exercise their leadership towards the benefit of the group.
"ARTCO is less about exploring their reality than actually expressing it." "Children have the opportunity to share their opinions and ideas, what they find interesting as oppose to what adults find interesting." "It is about giving importance to what they create: a show was organized for their productions and a book (a permanent object)." "It gave them pride in return."
– Cara di Staulo, Project Manager Assistant
"One of the biggest successes was engaging the community at all times. The exhibition was a great proof of that, it was the people of the community who put it together and using their own tools."
– Adriana Olmos, Interactive Designer
"Children put much more pressure on themselves in the video making. They wanted to be more creative and imaginative. The Mural brought more structure and less pressure to them."
– Lindsey Johns, Teacher at the Cree School
"The teachers said is that the children founded much more easier when they were doing the mural or the music together than when they had to do a video. Because when they had to do a video it was the iPod and them, and it was like: What am I going to say? What am I going to do? That the difference is that when they were doing the mural or when they were documenting the other practices as dance, or the hip hop, or the DJ mixing, they felt the power of the group, they were not alone, they were not judging themselves or asking themselves: Am I doing this right? Maybe I didn't understand this thing? Maybe people are going to think this is too silly? That's what it gave me the confirmation that the collective creation is by itself super empowering."
– Gabriela Gámez, Concept and Production
By making videos with their iPods the children start to see their environment, strengthening the capacity of understanding. Through a safe space on the web Inuit and Cree children share the media they make and start to discover one another, recognizing their common interests. By doing so each day they build the possibility of working together.
The participants experiment the deepness of the act of creating. The meaning that a work of art that can be shown to others, in which their presentation before the world is different before and after the work of art. The children understand the powerful effect the work of art has in their social environment.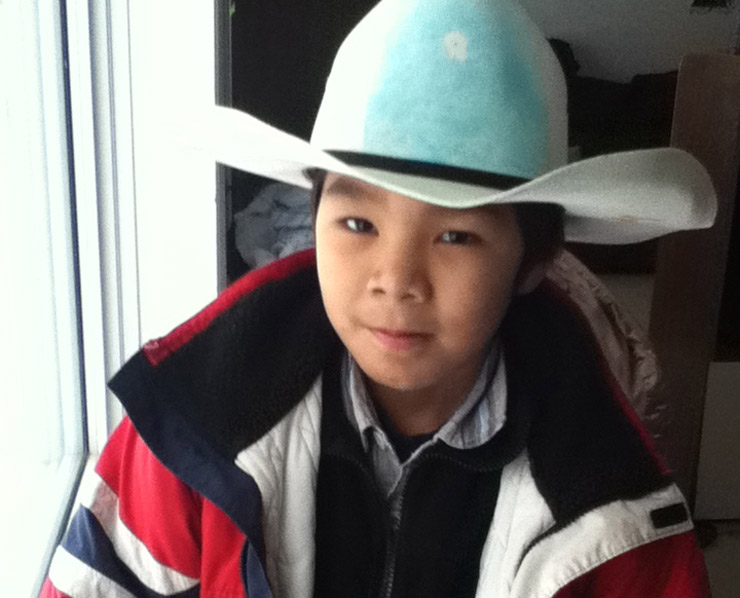 "The children started to ask questions about the others. They were intrigued by the photos or the creations of the others. For me ARTCO was like opening a window, an opening to the other. It demystifies the other group, because they are afraid of each other."
– Sophie Privé, Mural Workshop Artist
"I think the fact of being Mexican changed the dynamic. It set of questions like how to do we live in Mexico, what kind of animals do we hunt, it put them in contact with their own traditions, in the sense that we were a reference to their own traditions. They felt proud about who they were proud about who they were, talking about their own traditions."
– Diego Rivera, Video Workshop Artist
"It's important to have 'a physical object' at the end of the project. A DVD or an album of printed pictures. Something they can share with other children without needing the Internet and that makes them feel they were part of a project. Something they can touch".
– Diego Rivera, Video Workshop Artist
The Booklets: "One of my favourite scenes is when I saw these three girls that had nothing to do with ARTCO, yet had received both the t-shirt and the Booklet as part of what we gave away in the exhibition. They were covering the booklets with their other t-shirt very carefully, then putting it inside their jacket and protecting it before going outside to the snow storm. Kids of about 7 to 8 years old! No adults telling them what to do. Somehow these booklets were treated as if they were sacred. I expected to see a lot of booklets in the gym, in the floor, just left behind. Yet I saw no one single one left behind. Everyone took so much care of them. Every kid who was not ARTCO would come and ask me for a booklet and then for a t-shirt. They loved looking at the pictures the others kids took."
– Gabriela Gámez, Concept and Production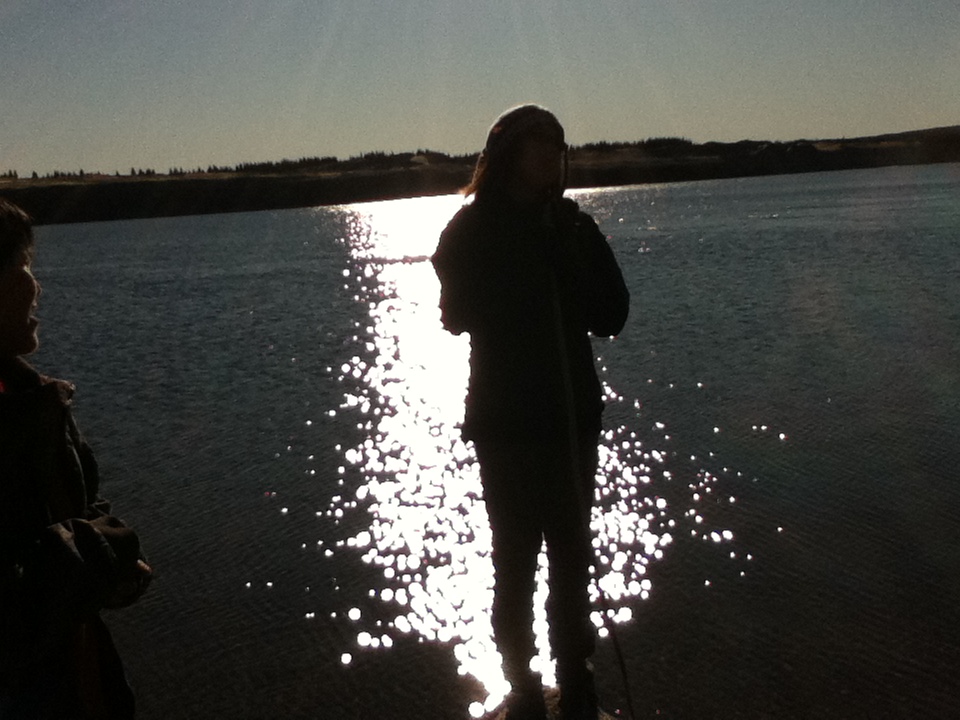 "There are works to be shown by the children who participated in ARTCO. They are part of a collective contribution made by them for their communities. Those works are now part of their identity." "Their work can be seen by a very large audience both in town and out of town."
– Guillermo Espinosa, Consultant
Some of the subjects we discovered were the most attractive to the participating children of Kuujjuarapik-Whapmagoostui:
Their houses and community:
This was especially clear when they learned how to use iMovie within the iPod and insert titles to the places they wanted to show. The videos had voice-over showing the different buildings of the community or the different rooms of their houses. Others had music throughout the videos and titles showing the different areas.
"ARTCO helped children to share things that they don't normally talk about. Share with others. Trisha's video is one of the best and she is normally so quiet. ARTCO plays to people's strengths."
– Lindsey Johns, Teacher at the Cree School
Their siblings:
This was one of the most popular subjects. Children are really interested in showing pictures and videos of their brothers or sisters.
This was important for the teachers (who all come from different parts of Canada or other countries). They expressed how they got to know the intimacy of the reality the children they work with live in.
The video games they play:
Cree children seem to have more access to computers, iPods and video games. Cree children recorded their friends and them playing video games, playing with their little siblings or dancing to music videos. Inuit children were more reserved about their families and tended to show more animals, landscapes, friends and things they watched on TV.
"ARTCO is a program that allow the children to explore their culture through a media that they are actually really interested in." "It's objective was to allow them to be in touch with who they are." "I don't think they realized that the other people don't do what they do. How unique they are."
– Lindsey Johns, Teacher at the Cree School
Challenges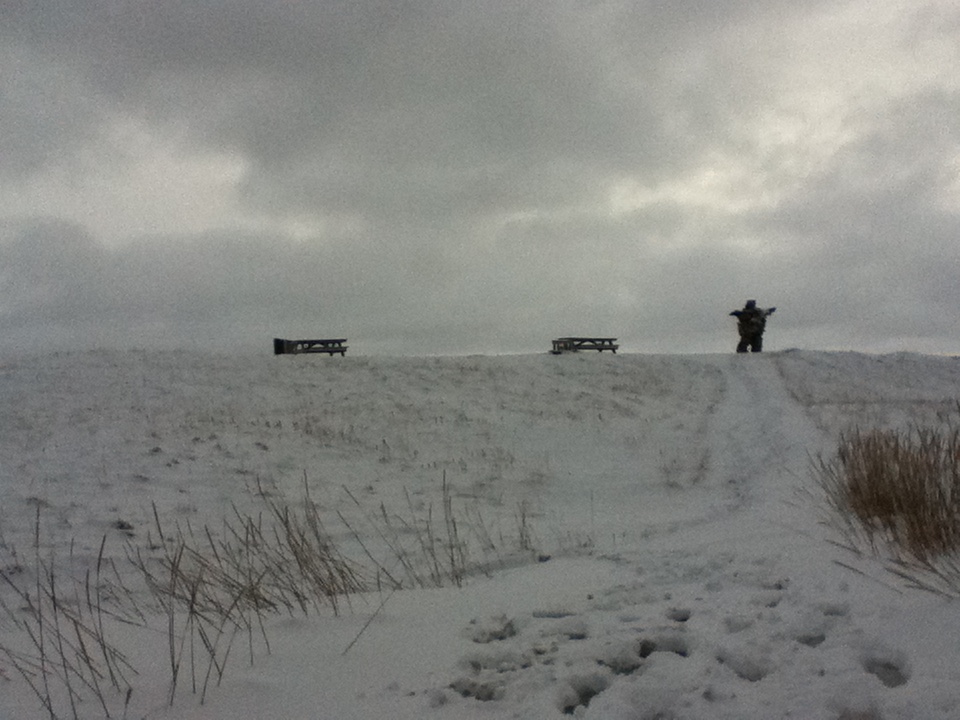 We practiced how to change the default thinking and learn from another way of life, open to the unknown and practice how to deal with that. "The biggest obstacle you will have here is operating, this is, making the project happen. Just getting the kids to show up, the teachers to show up, the coordinators to show up. It is important that you allow yourself to re-adjust your own standards from what you expect of your workshop, of reality, of what you can achieve. You certainly should make the best possible, give your best and work hard but re-adjust your standards all the time. This is the North of Canada, it is an Inuit and a Cree community, it is a very particular community and has many social, economical and political difficult situations, it is VERY different than the south. It has no comparison. It has a different rhythm; people have different perspective, different interests. So the best you can do is really re-adjust, all the time, try to get out of your 'default thinking' and go with the flow. Don't expect anything. Just do your best, the rest will follow and take it's own place."
– Gabriela Gámez, Concept and Production
"One of the biggest challenges is 'reaching' the community. Even with all the technologies. Just to get some piece of information or post a letter is hard. The 'remoteness' has a different nature and level here. Even making a phone call is not that easy"
– Adriana Olmos, Interactive Designer
Cree and Inuit working physically together:
It seemed that the majority of the children knew each other. This is not hard to imagine given how small the community is and the fact that they cross their paths at the gym, airport, restaurant or grocery stores. Yet we had a hard time when trying to work with them together. At the rehearsal we did the day before the exhibition the Cree children didn't want to enter the gym because they were afraid of the Inuit. We had to deal with situations like the ones described below.
Cree child A goes to Gabriela and says surprised: Oh… but these Inuit are younger than us.
Gabriela: Yes, they are.
Cree child B: I don't want to go there, I'm afraid they will hit me… Gabriela you don't understand… we don't do things together here, we never get together Inuit and Cree… last time I was here they hit me in my stomach…
Cree child A: affirmed with his head.
Teacher: they were talking about that the whole day I had a hard time convincing them to show-up at the rehearsal.
After that:
Inuit child A: I don't want to participate, there are Cree there!
Inuit child B: I don't want to. I hate the Cree.
Gabriela said to Child B: they are ARTCO children, these are the children you have been looking at on the website all this time, these are the children we have been working with.
It's hard to know if it was what Gabriela told Child B, or Child B's excitement to participate in making the whale, or both, but finally Child B participated. And so did the Cree children. Not Inuit Child A though, even when he was one of the most participative one of all ARTCO children. Many other children at the gym joined us in this activity. Mostly Inuit and while we were doing the activity of cutting the tape in small pieces and drawing a huge whale in the floor no one seemed to care about the tension among them. They were all busy trying to figure out how the whale should look like and running to get more tape or providing tape. Cree Child A gave tape to a lot of the kids and one could see how he liked a lot this role, he laughed at the impatience of the smaller Inuit kids who were running to get more tape and running to put it in the floor.
"We faced a lot of technology challenges and we didn't have enough time to go through certain things"
– Diego Rivera, Video Workshop Artist
Some of the children had iPods or other devices. It would be interesting to give a workshop on how to use their existing devices to record and upload to ARTCO. The iPod is the simplest way because it goes directly to the website but you could upload pictures and videos from your older camera, or from your Nokia cell phone using a computer and the ARTCO website. "One thing I would add on top of what we did is to try to use their existing devices. Use their local resources so that they have the means to continue on their own. Or combine theirs and ours".
– Adriana Olmos, Interactive Designer
"Making everything at the same time was a challenge, this is making the art while documenting the process"
– Sophie Privé, Mural Workshop Artist
"It was my first time to do a collective piece of art, an art piece made by many people. The challenge was to allow the energy to be there, and control the process without breaking the creativity"
– Sophie Privé, Mural Workshop Artist
"As a filmmaker, participating in other artistic disciplines meant leaving my comfort zone, seeing from a different angle my emotions, and putting myself in the shoes of what we were asking the children to do." "My first reaction was to feel unsettle, then I had pleasure at the end.. there was always an element of playfulness in the project."
– Diego Rivera, Video Workshop Artist
"One of my biggest challenges was to deal with the expectations I had. I was very ambitious and wanted to teach many things.. I wasn't able to achieve the goals...I learned a lot about being more flexible and learning how to adapt."
– Diego Rivera, Video Workshop Artist
Some things to improve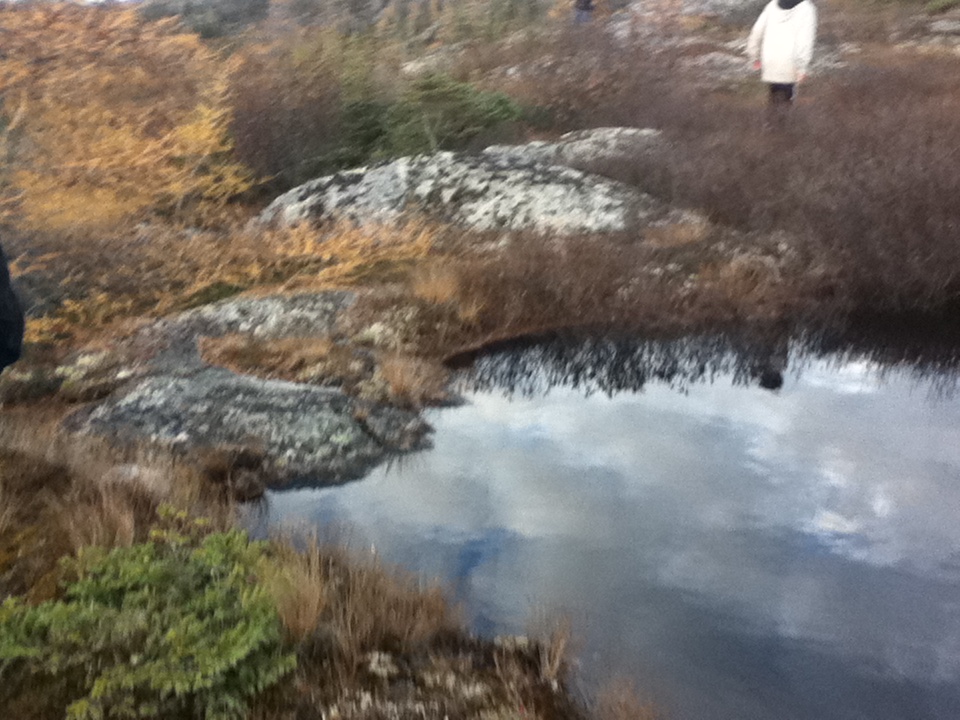 Throughout the project we noticed children in Kuujjuarpik-Whapmagoostui were very slow in reading and writing and some of them could not even read, because of that a lot of the children did not include titles in their productions. The website can use generic icons as tags as an option to titles.
"We could review the photographs and videos made with the children. Because just to upload them it's not enough. Maybe print them or project them but come back to them."
– Sophie Privé, Mural Workshop Artist
"I think one thing that I would do for a next time is to follow-up within the workshop structure. Look at the images they created. Have a structure like first workshop opening, then making the connection, then working with emotions, then a workshop for healing and finally closing."
– Diego Rivera, Video Workshop Artist
"I think it needs to be more integrated into the school"
– Lindsey Johns, Teacher at the Cree School
"ARTCO new website would help to keep the project alive. Cause you can't have the artists permanently there. Then you would encourage the artists to keep the dialogue with the children (out of their own interests) and children to continue to upload."
– Cara di Staulo, Project Manager Assistant